Visory is a CCTV camera on a smartphone for home protection or pet care.
To use it you need to link together at least two devices (smartphones or tablets) – one for capturing a video and one for watching it.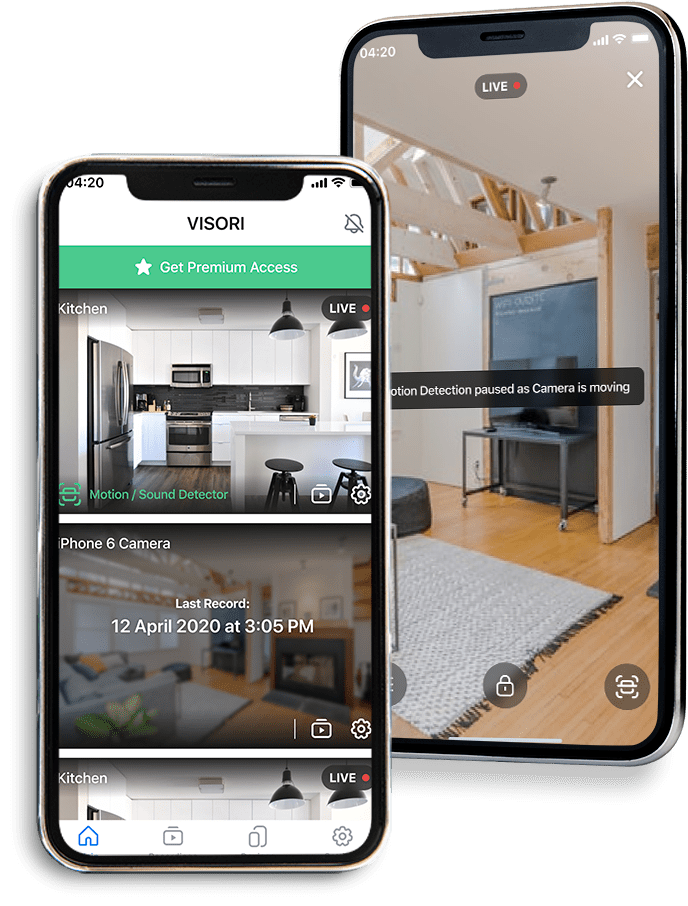 A wide range of applications:
monitor your pet when you leave them alone
perfect for using as a WiFi kids monitor
know what is going on in the room when you are not there
arrange a smart security and alert system: the intruder will not slip unnoticed
General features: Compatible with Apple and Android mobile devices, you can link together an iPhone and any Android smartphone easily.
Quick setup via QR code
To link two devices together you need to do as little as scan a QR code.
Support two and more live streams simultaneously
Add as many devices as you need for free.
Rich features for incredible home protection and pet care (coming soon):
Night video camera Arrange overnight surveillance sessions. Or just keep your eye on what is going on in the darkroom to control and stay tuned.
Sound and motion detection Nothing will be left unnoticed. Get an instant alert as the system detects any sound or motion. Kids cry and bark detection The app detects kids cry and barking and send you an instant alert. Perfect for using as a pet monitor or nanny cam app.
Human detection Enhance your home IP cam security system with a human detection feature and get only useful alerts. The app distinguishes a human being from other objects – dogs, cats, etc. Get an instant alert as the system detects a human being in the room. Perfect for using as a home security app.
Cloud storage. All recordings are auto-saved to the cloud.